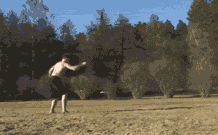 Tricking
is a freestyle underground sport done purely for aesthetic purposes. It is similar in aspects to
freerunning
, although it often does not involve
running
. There is no formal definition of what is a tricking movement and what is not. Trickers often utilize gymnastics, tumbling, breakdancing, freerunning and martial arts in their movements. Acrobatic movements such as those used in tricking are not a new invention; classical tumblers and jesters have been using such movements for thousands of years for entertainment purposes.
Tricking movements
Edit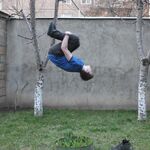 Freerunning
Edit
Gymnastics
Edit
Martial arts
Edit
Community content is available under
CC-BY-SA
unless otherwise noted.