This article is a Disambiguation. It is used to list articles with similar or identical names.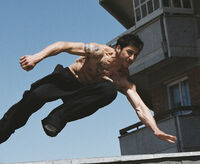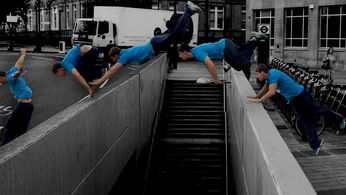 Vaults are a parkour and speed technique used to go quickly over obstacles.
Parkour Vaults:
Edit
Underbar
Thief Vault
Double Vault
Freerunning vaults:
Edit
Kong Pop
2 Handed Underbar
Underbar 180º
Lazy-B
Rocket vault
Combinations:
Edit
Reverse Kong push (inverse Kong)
Kong gainer
Kong-Safety
Kong Pop
Speed Safety
Kong PRE (Kong to Precision or Cat Leap)
Double Safety
Double Underbar
Other Moves (Free running & PK): Edit
Striding
Cat Leap
Lache
Rail Spin
Leg Swipe
Lazy-B
Backward Roll
Dive-Roll
360 Dive-Roll
B-Kick
B-Twist
Corkscrew
Wall Spin
dub back
Dub front
dub side
front
back
side
Community content is available under
CC-BY-SA
unless otherwise noted.